Are Bad Links Still Worth Worrying About? Weekly Forum Update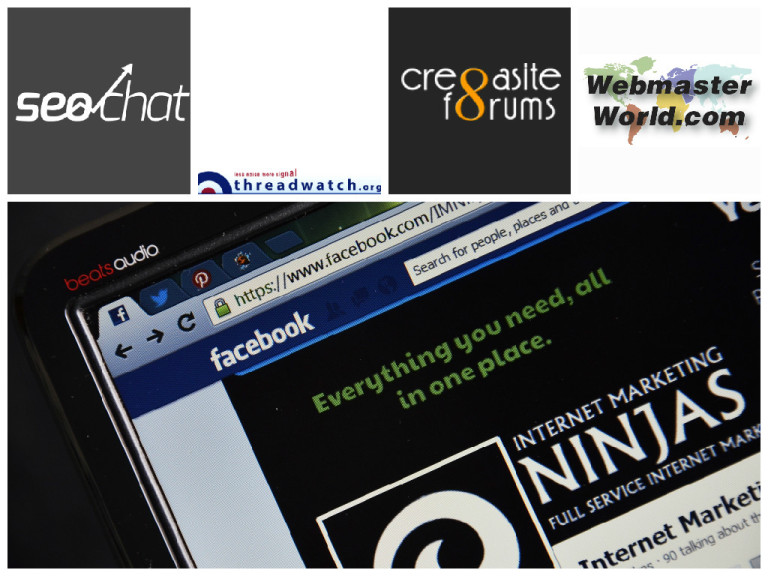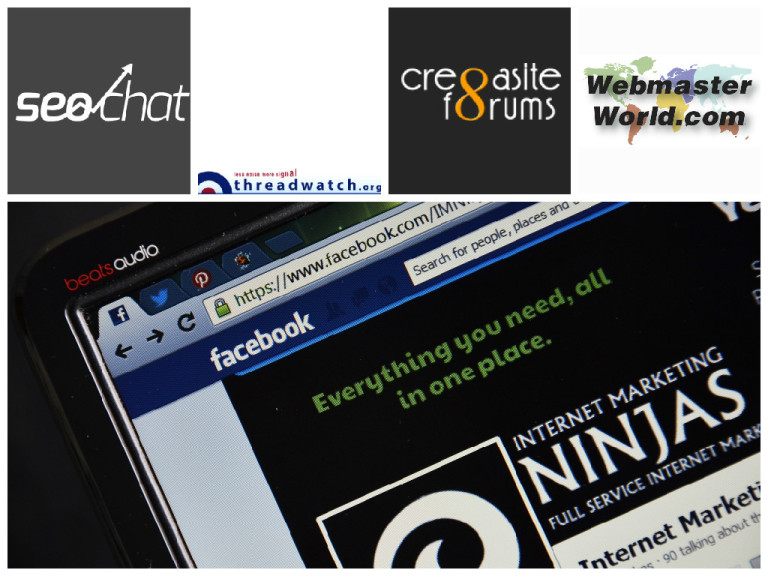 From fake news and AdSense spam to site migrations and Google experiments, we've got a lot to talk about this week! As usual, our communities are buzzing with the latest news and SEO tips and tricks. I'm especially excited to share some advanced discussions from WebmasterWorld this week.
One begins as a thread about bad links and Penguin, but evolves into a great discussion about links in general. In another thread, forum members discuss spammy ads in AdSense – is Google doing enough to combat them? Take a look at these and other discussions below!
Google Removes Content Keywords Feature From Search Console
The Content Keywords feature of Google Search Console was useful for a few purposes: it showed you what keywords Google was picking up as "important" on your pages, and it also served as an early warning system for site hacks. John Mueller said that "users can be confused about the keywords listed…so that is why they have decided to eliminate the…feature in Search Console."
Even though some of the features of Content Keywords have been reproduced by newer tools, SEO Chat members are still sad to see it go. ClickyB writes
"What 'Content Keywords' did was show an overview of the most common words and phrases on the site (from Google's POV). I found it useful to compare 'CK' data with 'SA' data and see what a site ranks for – vs the actual keywords in the content, particularly when managing a very large website."
It was a quick and easy solution when it existed – and it follows a trend this year of Google dropping support for old tools and features. What's next?
Should We Worry About Bad Links Anymore?
WebmasterWorld member Pjman has a story to share. A year ago they were hit, presumably by a competitor, with a flood of shoddy links. Despite a disavow Pjman's rankings fell through the floor. Their strategy for recovery was to earn good links to balance out the bad. It worked, but now Pjman wonders,
"With the new G stance on 'we devalue bad links, not penalize you,' should I continue to build quality links or focus my energy on removing the bad links?"
Pjman is referring to how Penguin 4.0 works – it devalues incoming bad links instead of applying a penalty. Forum member keyplyr responds that
"I removed my disavow file more than 6 months ago and saw no drop in SERP ranking. Small file, less than 100 domains, mostly blogs, forums & low level directories. No toxic links."
Other members suggest to keep building good links – and that's where the thread becomes more interesting! Check out a discussion between senior WebmasterWorld members about link distribution in this thread – if you're just building to your homepage, you could have some serious problems.
To Move, Or Not to Move a Domain
Moving a domain is a scary prospect. There are all too many horror stories out there of Webmasters who moved… and then saw their traffic and rankings disappear. But if you know the dangers and understand your options, a site migration is nothing to fear.
In this fantastic Cre8asiteforums thread, members share just about everything a person needs to know about migrating a website. Grumpus outlines several options, including wildcard redirects, side-by-side canonical migrations, and more. Importantly, as a piece of parting advice, Grumpus adds:
"DO NOT update or change any substantial content during the first few months of the move…Let it be a true 'move' where the old IS exactly equal to the NEW. Don't do a move and a redesign at the same time."
AMP URLs Will Be Changing Soon
Here's a news update from Threadwatch! Remember a month or so ago, when it was revealed that phishers were taking advantage of AMP pages for their schemes? AMP pages currently show up in cache as going to "google.com/amp/," which scammers used to make it look like their AMP scam pages were Google official.
Google must have caught on, because they'll be changing that address soon to "cdn.amproject.org." Check out the details!
How Do You Determine a Good Conversion Rate?
An excellent question from Cre8asiteforums! The "conversion rate" is one of those metrics that a thousand people could give you a different – yet still technically correct – definition of success for. Glyn writes that it's
"Very difficult to arrive at a number here, it depends on what you start with as a baseline and what you change and what you improve."
Earlpearl adds that
"Conversion rates depend on the product/service and many many other factors."
So, basically, it depends on your specific situation – but if you want some real-world and professional examples of how to evaluate your own conversion rate, give this thread a read!
Will the Front Page of Google SERPs Be Fully Paid Search in the Future?
Google ran a test recently to add "top news stories" to the first page of SERPs. Sounds useful, right? The only problem is that when you combine that feature with the local pack and paid ads, organic search results practically disappear!
It's just a test, but it outlines that Google could have a serious case of feature bloat in its SERPs – is this what the future holds?
Spam Ads: Is AdSense Doing Enough to Stop Them?
WebmasterWorld member NickMNS writes that they've had to spend
"about an hour each day going through the ad review-center to block spammy ads."
They don't make up a huge portion of ads displayed on NickMNS's site..
."but I feel they have a huge negative impact when they do appear. Basically, they project a very negative image on my website and brand, they also take up space where a legitimate ad could appear and earn me clicks."
Nobody likes these ads, it's true. And some web surfers might not know to separate the ads from the website itself (i.e. it's AdSense's fault in this case, not necessarily the site owner). Dimitri echoes NickMNS:
"I also spend easily half an hour each morning blocking ads/advertisers which I feel are 'bad'."
Keyplyr suggests blocking the URLs entirely, but Dimitri says that bad advertisers will just change their URLs if they feel like they aren't getting through! If AdSense won't do anything, what can a webmaster do themselves? Check this thread out for some good advice.
How Google is Fixing Fake News
Here's an optimistic Threadwatch thread, highlighting an article by Ian Bowden. Mr-X writes,
"Ian Bowden has some simple steps taht Google is (or should) be taking…that I think outline a solid platform for the future. Among them is the need for manual reviews – human eyes!"
In some ways, it does feel like overly-automated SERPs and algorithms have gotten us into this mess, eh? What do you think? Share your thoughts below or on Threadwatch!
Powered by WPeMatico